Original Grain is a fresh, fast-casual eatery that brings California-vibes to Upstate, New York. The founders of the restaurant are passionate about creating a hip and inviting atmosphere, with focus on health-concious and unique menu items.
---
Dishing Up a New Digital Home
With the launch of their pioneer location in the heart of downtown Syracuse proving to be an instant hit, the crew at Original Grain set their sites on expanding their footprint and eyed new locations for slinging smoothie bowls and groovy grains all around Upstate New York. Our studio was brought in to refresh the brand's visual and web presence to align with the vibe of their new locations.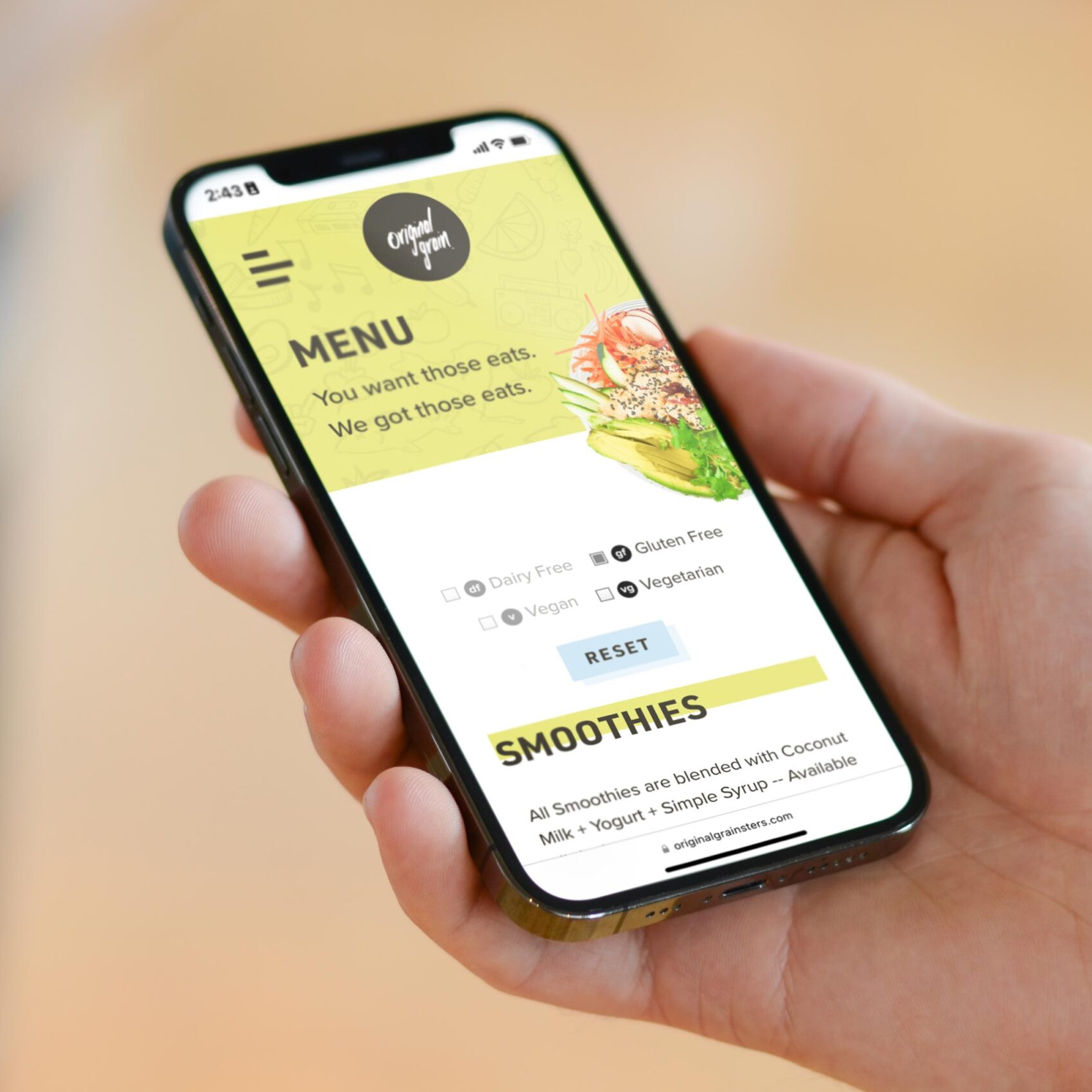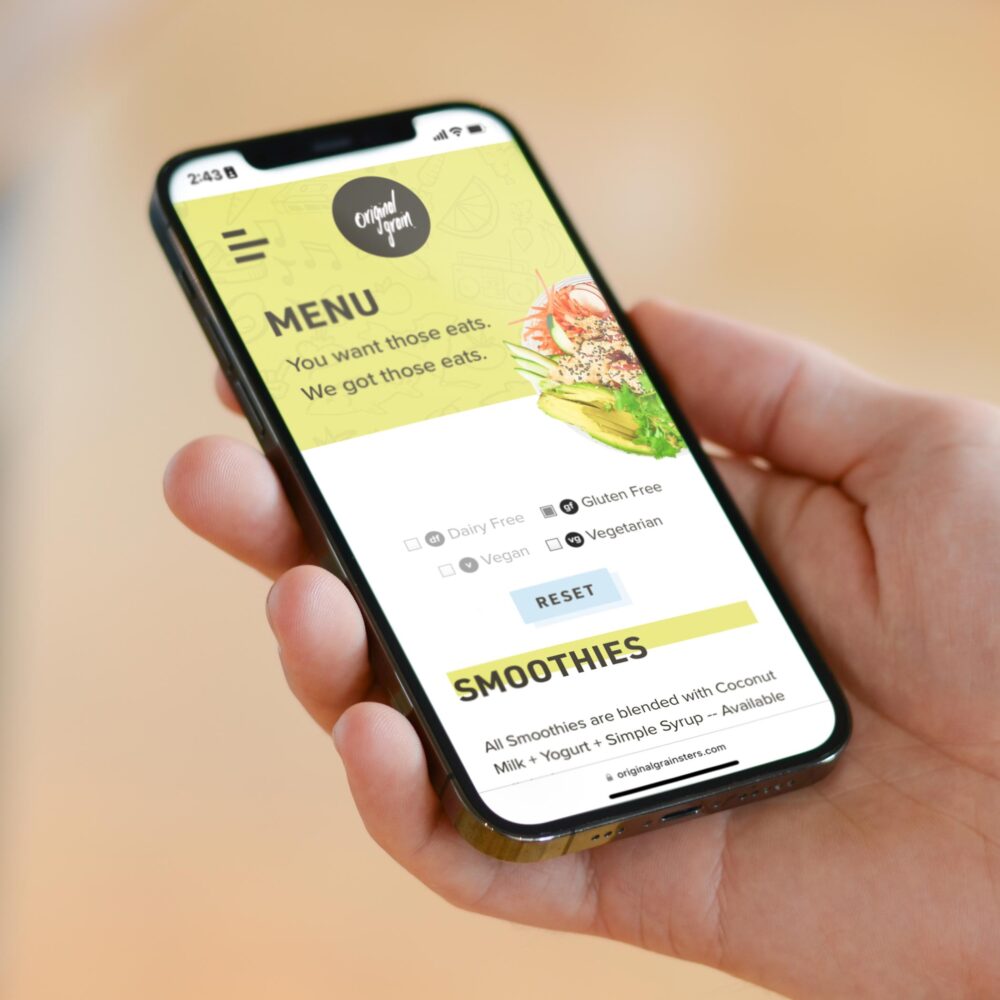 ---
Dynamic Dining
Refreshing this restaurant's website was done with an equal focus on form and function. Our team wanted to make sure the menu was easy-to-edit for our content editors, as well as accommodating on-the-fly filtering for visitors with dietary restrictions. Gluten-free? Just tap that toggle and the menu dynamically displays all gluten-free menu options.
---
Expanded Illustrations
New locations meant new surfaces to cover! Our studio was brought in for a refreshed art direction, with a whole new suite of custom illustrations (including some fun little local Easter eggs) to be used throughout the brand's merch, patterned finishes, environmental design and wayfinding. Heck, even some of the skateboards on the wall are our old decks.
Acknowledgements
Our studio would like to thank Eric Hinman, Chris Bily, and Danielle Larkin from Original Grain for their partnership on this project.