GetLIVIN Event
On this lovely Friday morning we had the pleasure of helping our good friends over at GetLIVIN with their first ever event for the GetLIVIN Foundation. What's the purpose of the GetLIVIN Foundation? Hey, I'm glad you asked! The goal of the Foundation is introducing the youth to a lifestyle of mindfulness, healthy choices and wellness.
The morning started at Donlin Drive Elementary School in Liverpool, New York. All sixth grade classes rallied up in their home rooms for a brief introduction to Joe O'Connor, a little backstory on what GetLIVIN is all about, and their schedules for the morning. Each class would split their time between some light circuit-style workouts, a little intro to yoga, followed by workshops and a healthy lunch.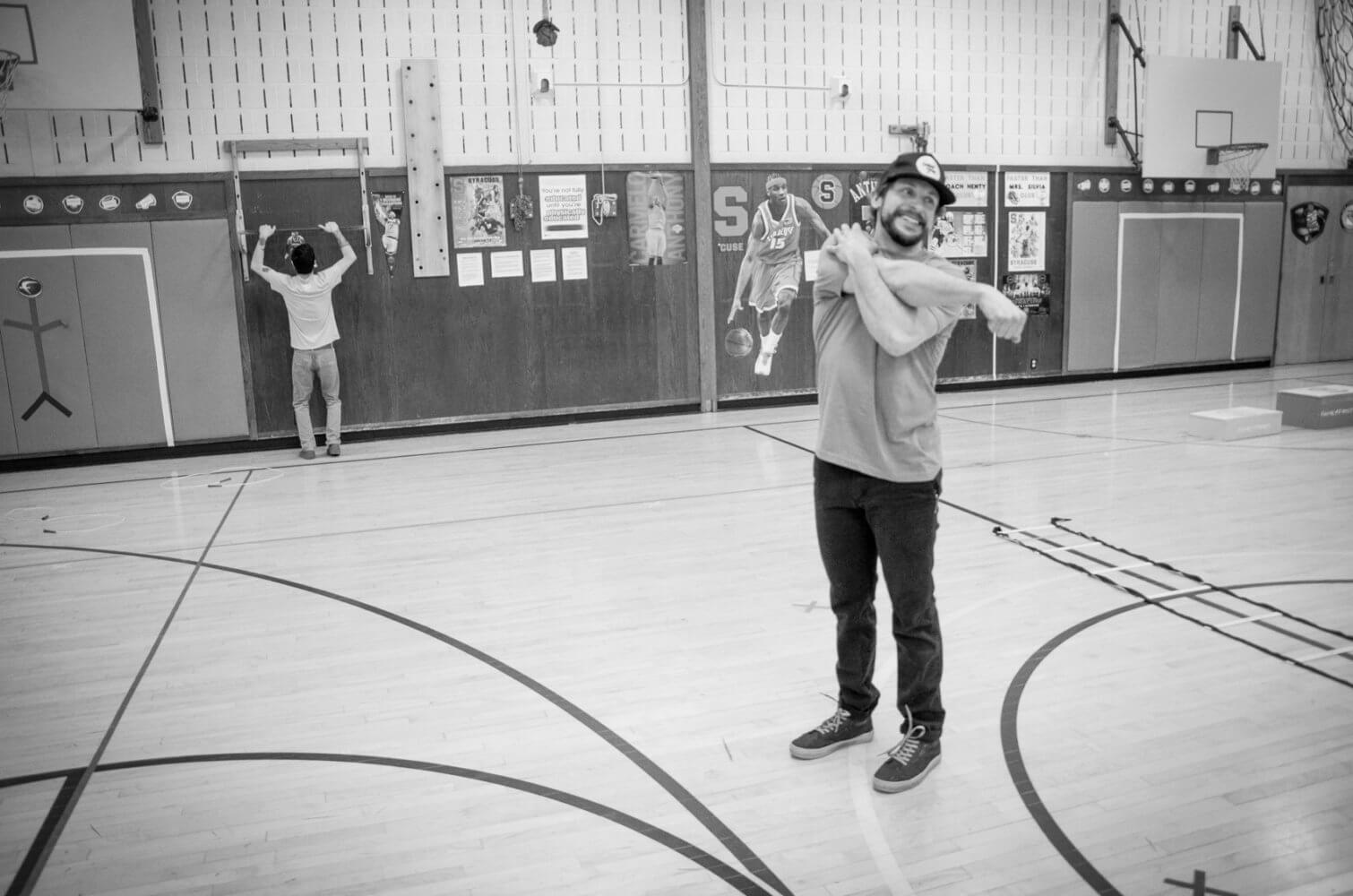 The whole circuit workout was a blast! The kids all ran through their routines and moved from station to station. From the burpees to the speed ladder – these guys were hanging with the entire workout.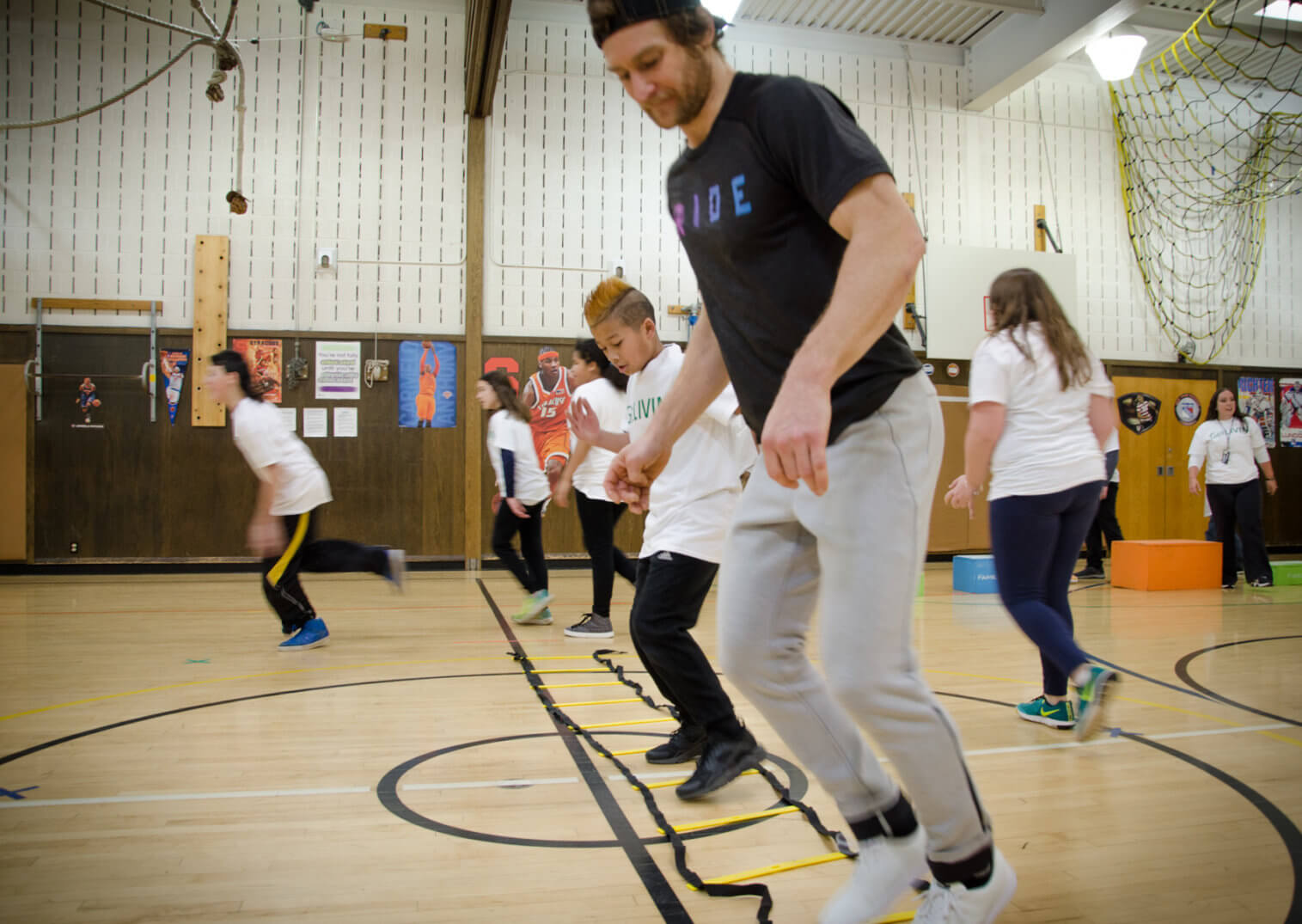 After we wrapped up in the gym, the kids had a few minutes to settle in, find their places and practice a little bit of yoga. They all cycled through some basic poses and breathing exercises while Kyle led the class.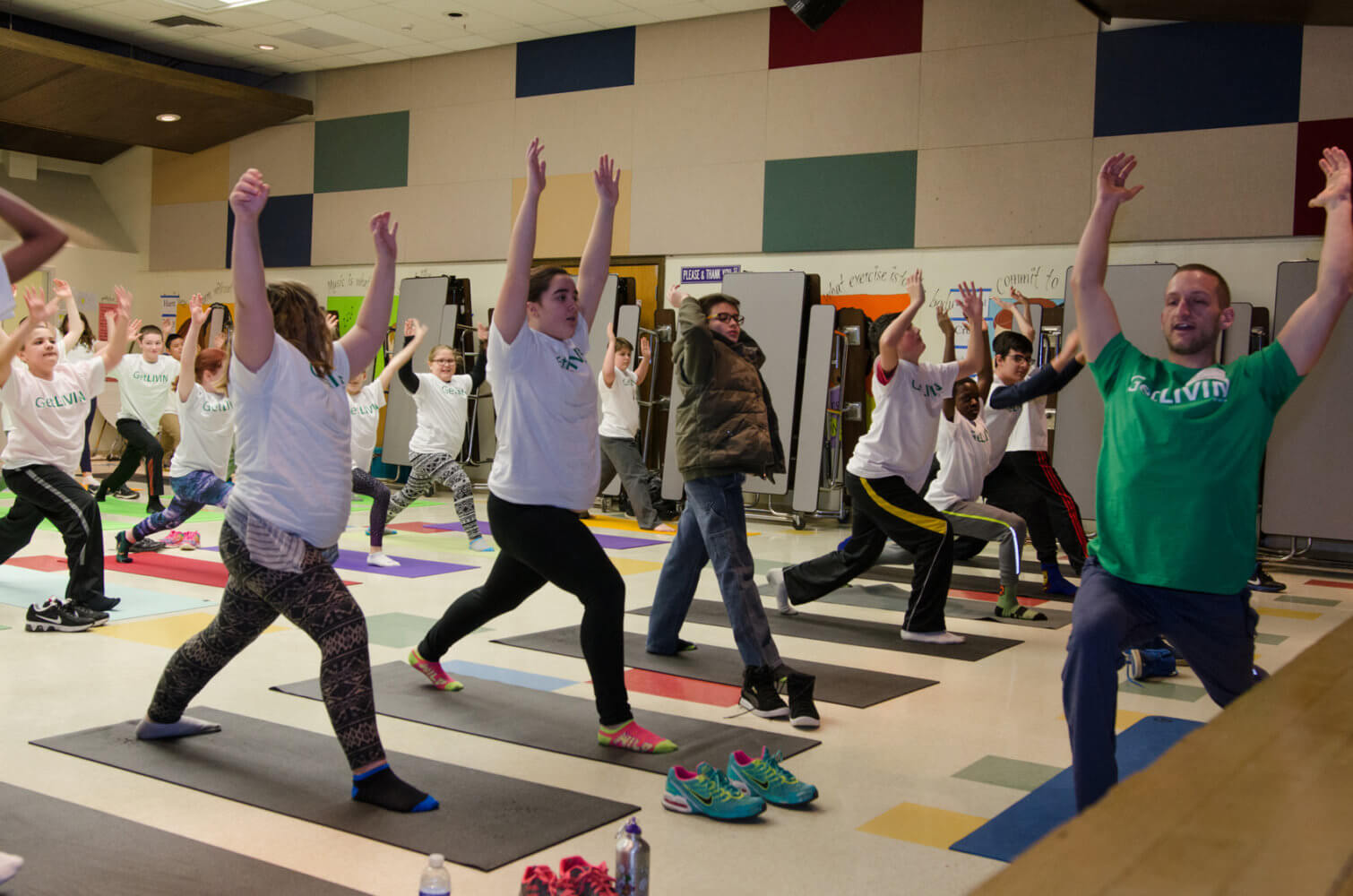 When yoga was finished, our groups picked up their spots and moved on towards their workshops. The GetLIVIN crew set up three separate workshops – one for Mindset, one for Health & Wellness, and the last was for Passion and Dreams. The kids went through activities like visualization and breathing exercises, to discussing healthy eating habits, healthy foods and recipes. The last workshop was a discussion focusing on identifying the individual passions and dreams for the sixth graders, and what they can do daily to achieve their goals.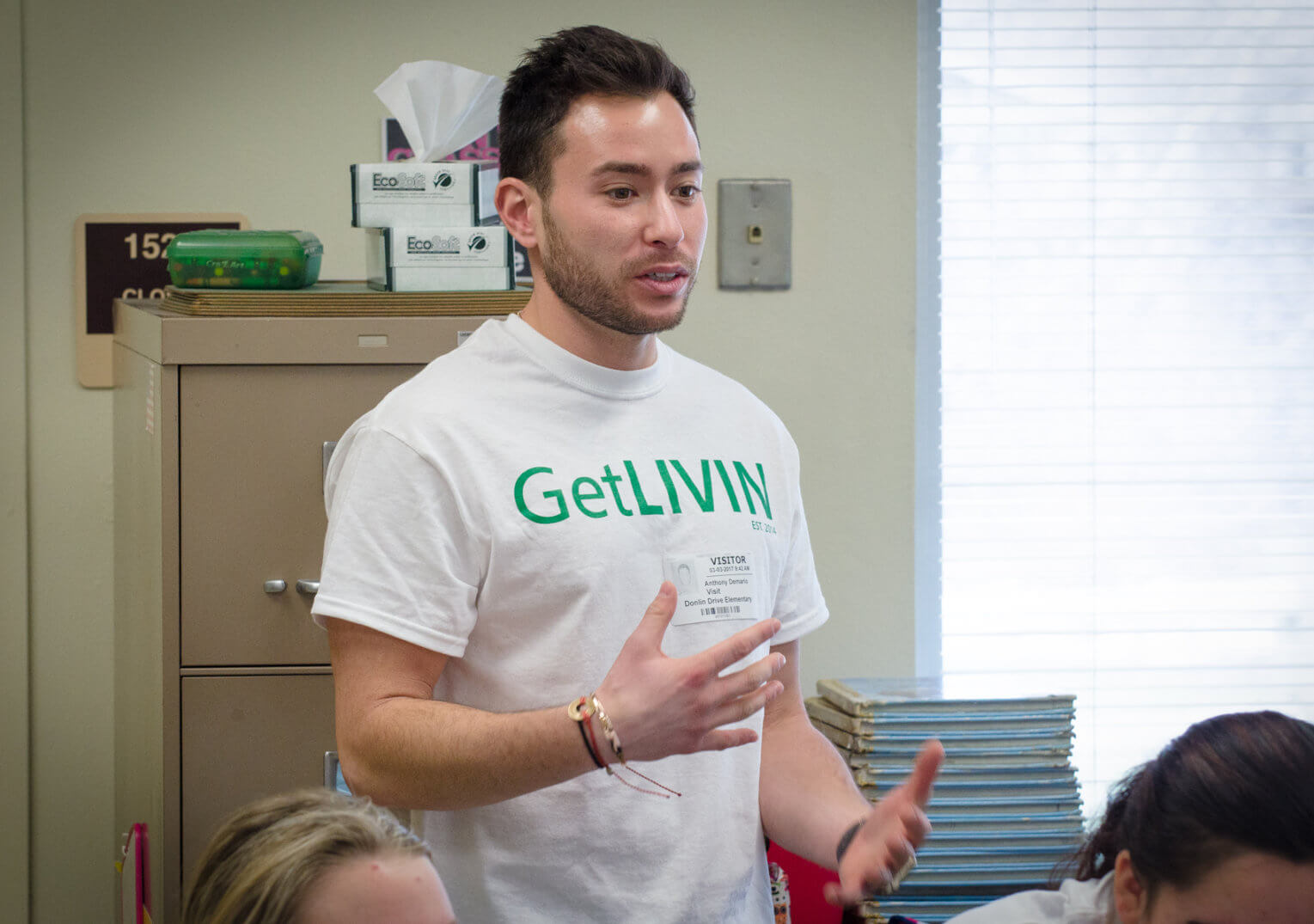 The crew from Original Grain practices what they preach! They brought a smoothie station to give out samples of the GetLIVIN Green Machine smoothie. The kids even got a chance to submit their own original recipes for a smoothie that OG will feature on their menu this summer.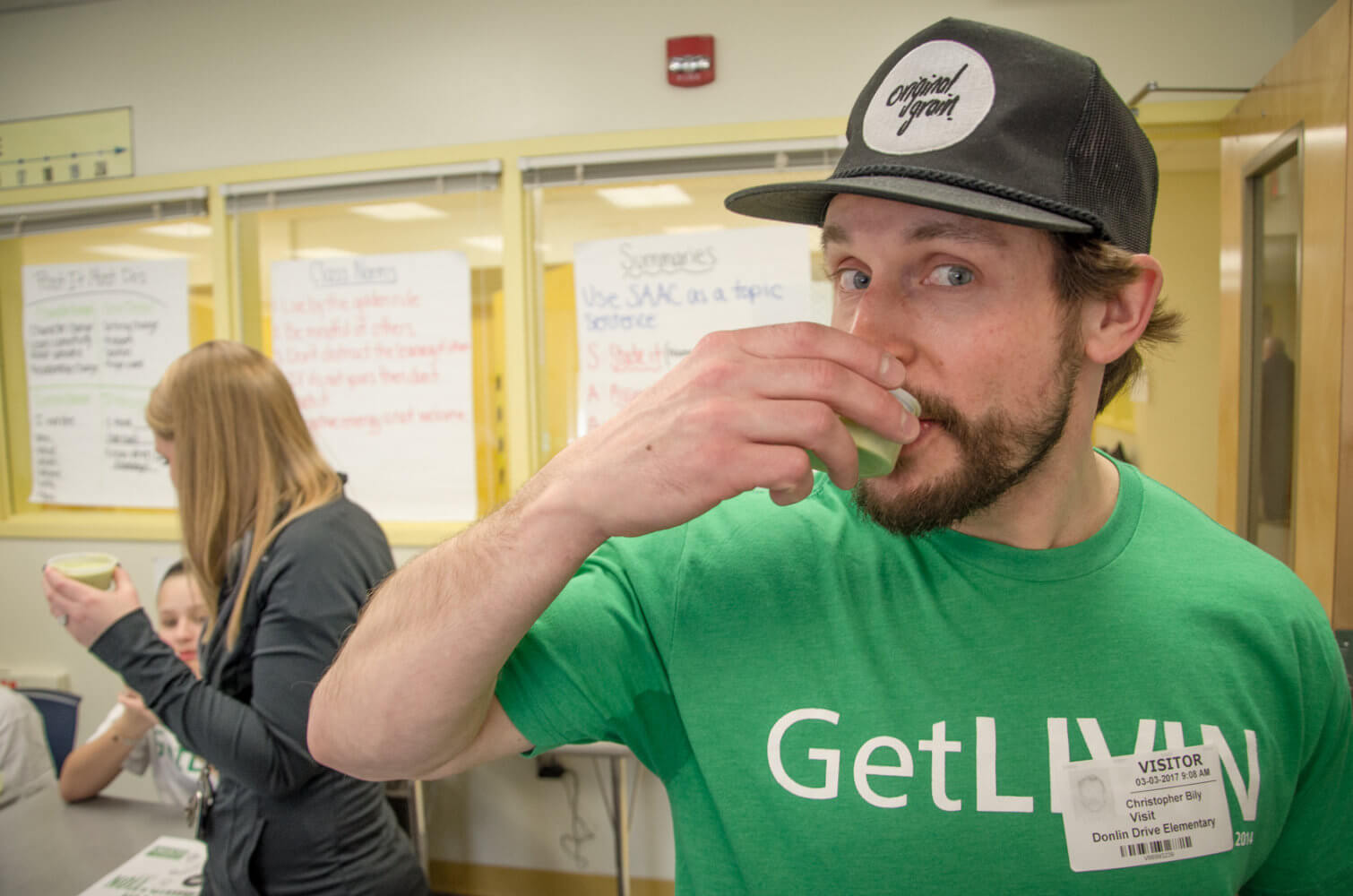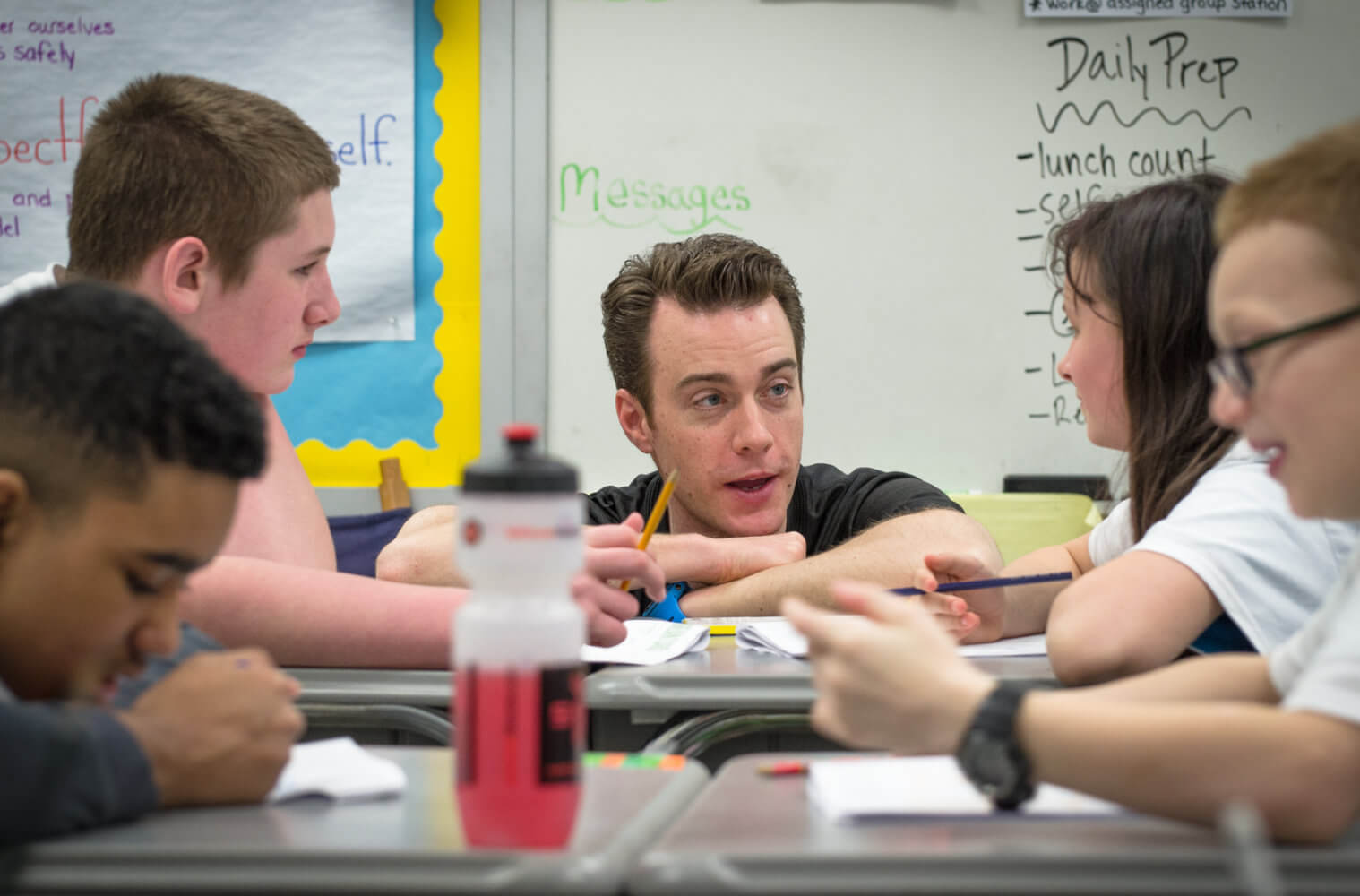 The session wrapped up, the kids filed away their workbooks and the entire sixth grade was given a healthy catered lunch courtesy of CoreLife Eatery.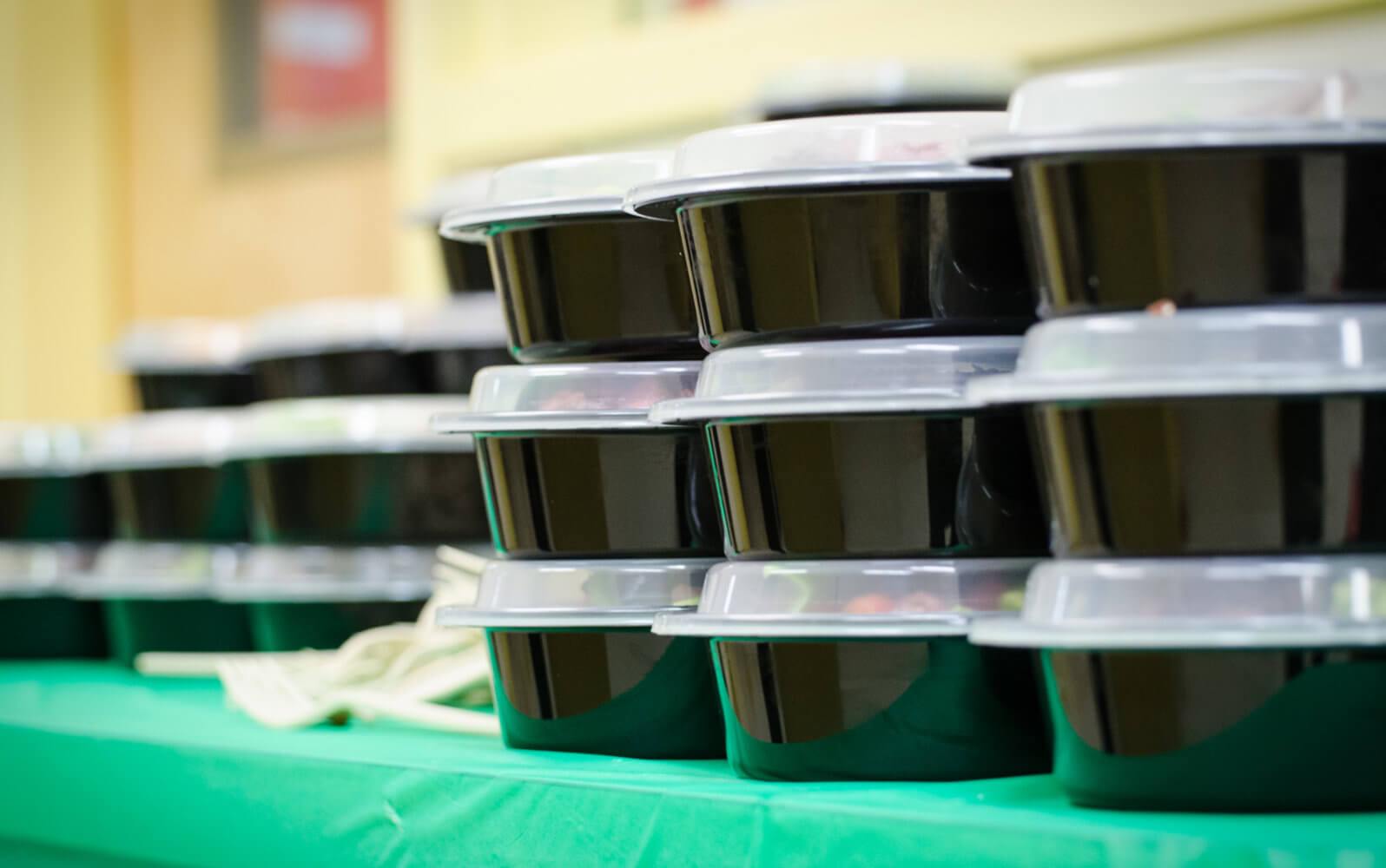 We always love when we can break out of the studio on a Friday, but today was an especially good day with our friends over at Donlin Drive Elementary. The GetLIVIN Foundation got the sixth graders up and moving, trying some new things, discussing some healthy eating and being concious of their food choices. We wanted to give a huge thank you to the teachers over at Donlin Drive Elementary, their super well-behaved sixth grade students, and everybody at GetLIVIN that helped make today possible.