Runkeeper / Boston Techjam 2016 – Apparel Design
The good folks at Runkeeper gave us a shout last week for a special project they had in the works and wanted a little help from our shop in Syracuse! They booked a booth at this year's Boston TechJam – a block party for Boston-based tech companies and other Northeast innovation-focused businesses. Massachusetts is actually the greatest concentration for emerging tech businesses and entrepreneurs, so it makes a lot of sense to have a block party like this in the heart of Boston. We've never been able to make it, but it looks like a pretty solid time.
Like most tech meetups and conferences, a huge priority for participants is to collect as much free and valuable swag as possible. For vendors, the priority is showcasing your business, your tech, talent recruitment…and providing swag that people want, while keeping your booth as interesting as possible. Runkeeper's theme: three-legged races. For any participants that finished and stayed on their feet (or maybe didn't), they hosted live screen printing on some comfy shirts.
Sketching and Developing
The Runkeeper team sent over a few ideas for three-legged themed puns. We kicked off the quick project with a few rounds scribbling in the sketchpads. We weren't set on any of the phrases we'd continue forward with, if any of them, so we just threw each of them down on paper. Once we felt good with a few, we picked our favorite directions to move forward with.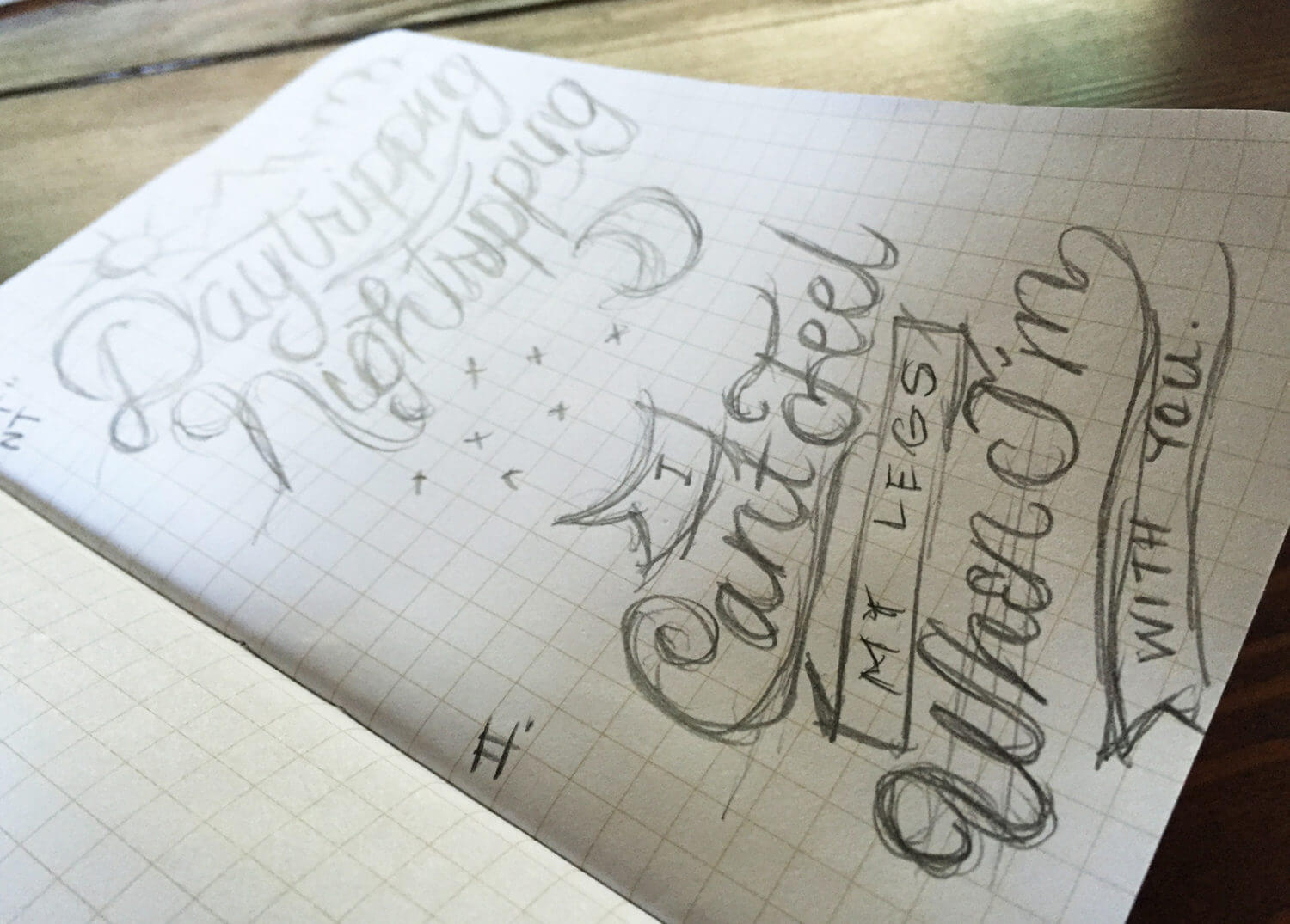 Presenting and Finalizing
After the favorite directions were picked, we set up a new Illustrator doc to mess with some lines and shapes. At this point, we had to get a rough concept of the layout and the type chosen for the crew to proof. For any of these apparel pieces, we try to stick to simple grayscale concepts for the first look.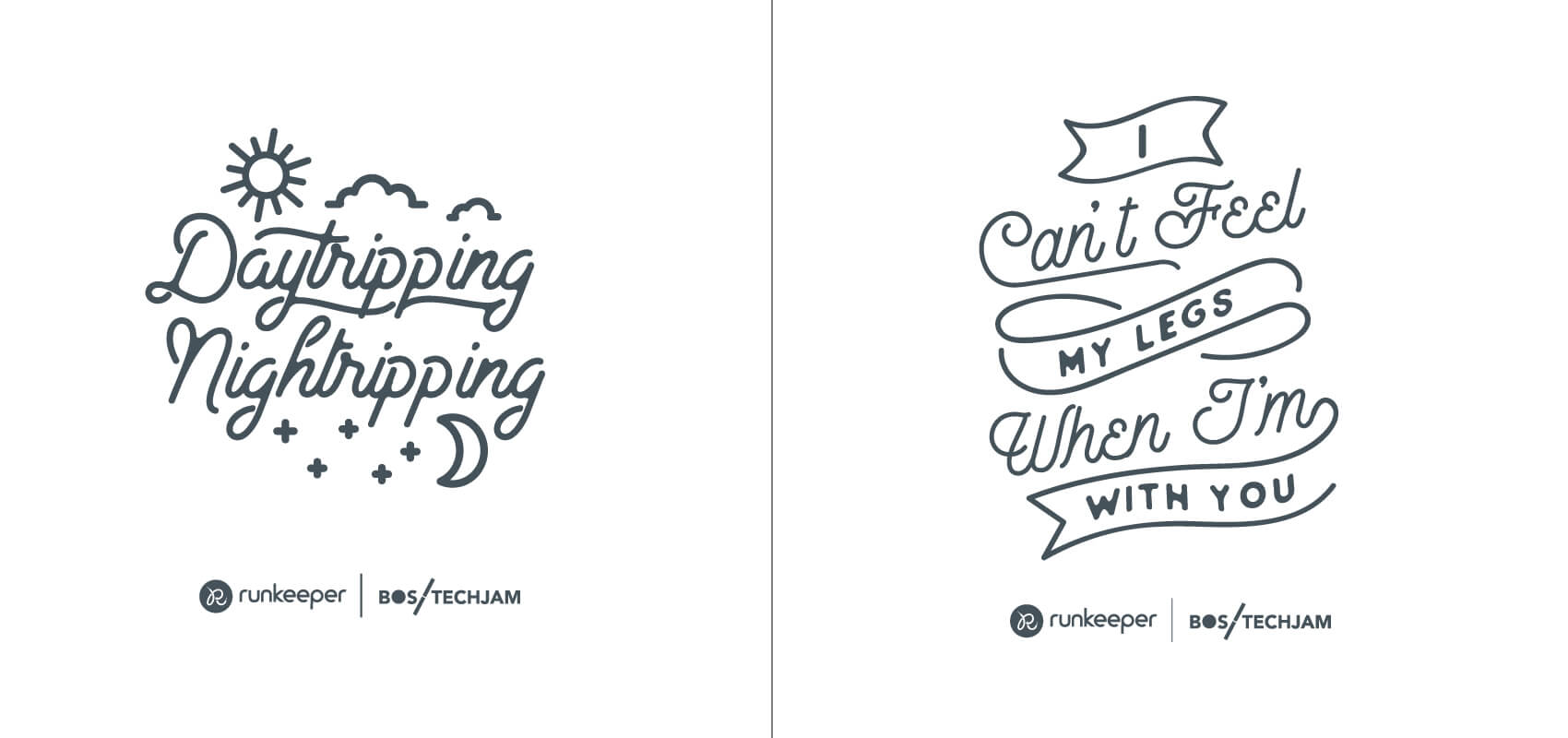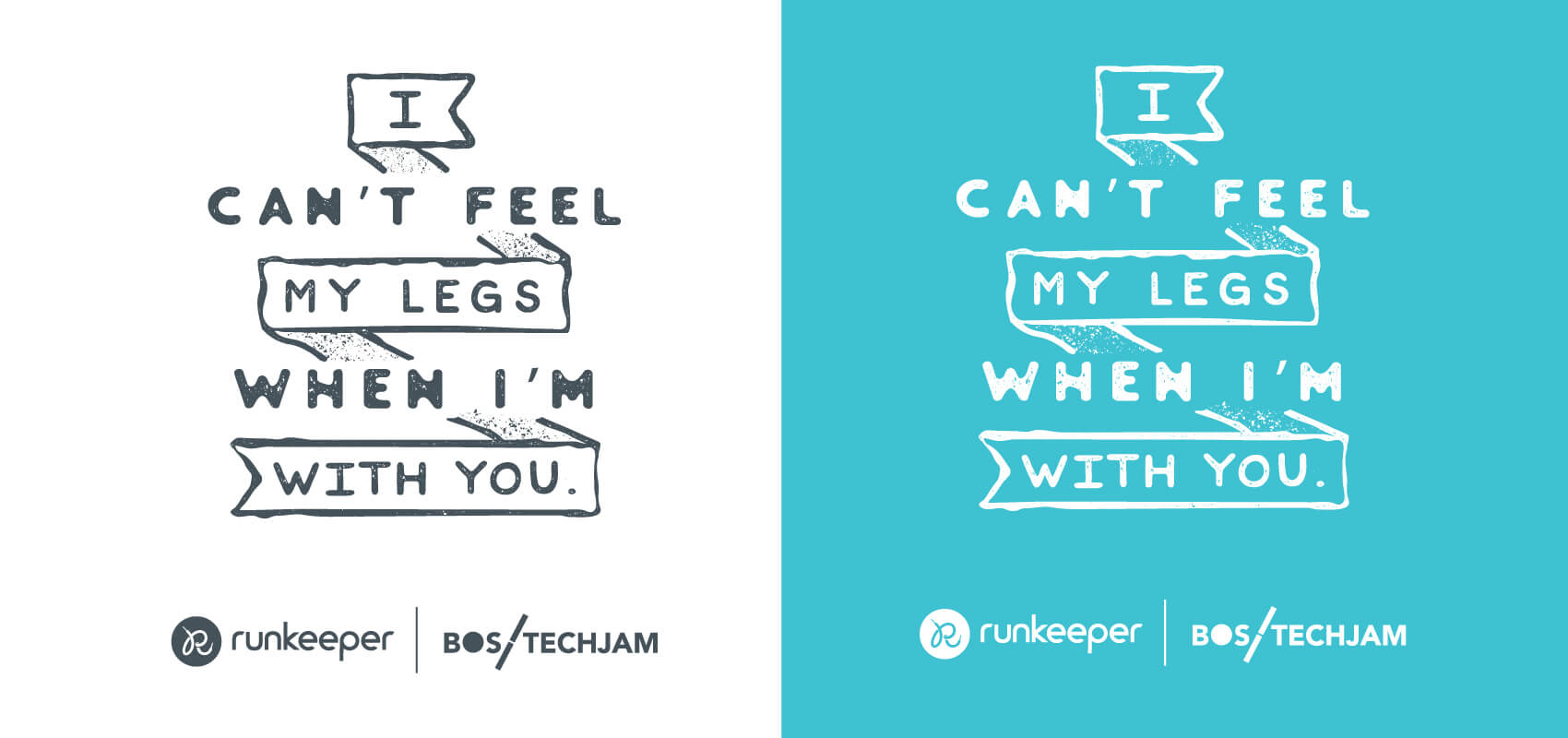 The Event
While we weren't able to attend the event, it was great to scan through the #btj2016 hashtag the next day for glimpses at the event, the swag and the reactions from attendees that walked away from the event with a shirt (and no broken ankles).
My favorite t-shirts of #btj2016! Thanks @Runkeeper!! pic.twitter.com/ksUow5xpdA

— Christine Nolan (@C3Nolan) June 17, 2016
Thanks to @Runkeeper, @CubeInnovations, and @ToastTab for the free shirts! (And pie!) @BostonTechJam pic.twitter.com/gh5XWkn4Uc

— Matthew TW Huang (@MatthewTWHuang) June 17, 2016
@SiteSpect stein hoist #BTJ2016 #goodtimes #bos #tech pic.twitter.com/MLfaXGekxX

— Erin A (formerly O) (@erinbridge) June 17, 2016
We say it all the time, but we always have a blast working with the Runkeeper crew in Boston, and this project was no different. We're stoked on their product, their purpose and their mission: to get people out the door and stick with running forever.