Greetings!
How are you? Good? Great, us too. We're fantastic, in fact. We are very excited to be officially launching The Lab Creative, a Syracuse-based creative outfitter, specializing in web design, development, logo design, and full on brand identities. Interested? Check out our services and get in touch. We'd love to hear about your project and discuss how we can help.
The Lab Creative – Syracuse, New York
The spot we chose to set up shop is on the 2nd floor of The Delavan Center in Downtown Syracuse, New York. The Delavan Center is a large multi-use building originally contructed in 1878. The building has a lot of character, which is what you'd expect from a building intended for manufacturing snow plows and tractor equipment, but now home to some of Syracuse's creatives. The building houses artists, designers, developers, photographers, and many other small businesses. We're extremely happy to call this place our new home, and we're really looking forward to collaborating with the other artists and creators in the building.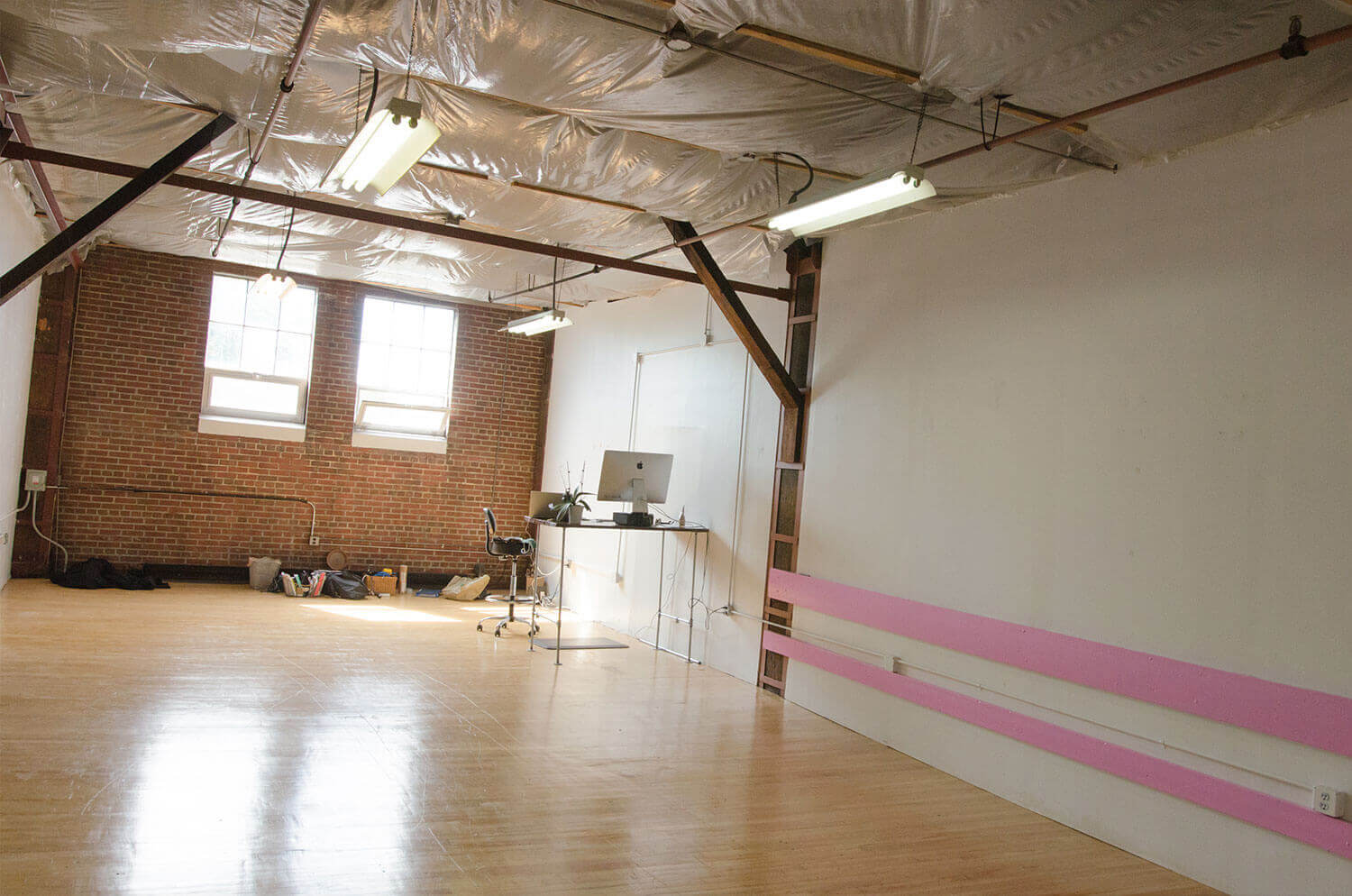 Cleaning Up the Space, Painting, and Building Things
As you can see in the photos above, the space had a lot of potential, but needed a lot of work to make it our own. Big items on the to-do list were tearing down the plastic covering on the ceiling, painting all the walls, cleaning and refinishing the floors, and building some of our furniture.