Working within the dairy industry has traditionally been a journey marked by plenty of forks in the road, unforeseen challenges, and the relief of making it through a memorable year. It's one of the country's earliest industries, it provides a product that has a narrow window for sale, and that product can take different shapes depending on consumer trends. It can be tough. It can be REALLY tough. But, the proud farmer-owners at Cayuga Marketing seem to make it look easy-going and full of rewards. These stewards of the land in the Finger Lakes region have found success in caring for their animals, focusing on a quality product, and constantly innovating in their processes. Today, we're going to cover the first part of our lengthy partnership with this celebrated organization.
---
Ch-Check It Out
One of the first initiatives for our partnership with Cayuga Marketing was developing a system that fed up-to-date milk quality results from the milk quality laboratory, directly to each farmer's home office. The laboratory's role is to receive individualized samples of each farm's daily milk production and test those samples for a series of metrics. Somatic cell count (SCC), butterfat, protein content…etc, are tested and measured in the quality laboratory. Writing custom code to import the quality data from the laboratory provided a way to feed this information from the lab directly to each individual farmer's home office.
The Quality Dashboard allows each farmer to view their latest laboratory results, compare those results with prior months, and view how their farm's quality is trending compared to the average of the organization's milk quality. Looking to make sure your SCC stays below a specific level? We've got you! Farms can set up customized alerts to be notified immediately when a quality parameter falls outside of their specified values.
Having this data visualized and accessible at a glance helps farmers make better, informed decisions about how to improve animal care, measure their output, and ultimately, deliver a better, more quality product to store shelves throughout the country.
"This quality dashboard allows our farmers the ability to continually monitor and improve quality, and take care of issues as soon as they arise. That is extremely important when producing food!"
Lisa Ford
Member Programs Manager
Improving the organization's member-communications
Get It Together
Alongside the quality dashboard, another vital component of the members' portal was designed and built – a lightweight notification system that allows management to ping the entire farm group about important events or initiatives that require the farms to take action. The notification system allows the organization's management team to send urgent messages to the global farmer group, or they can send them to individual farmers on a case-by-case basis.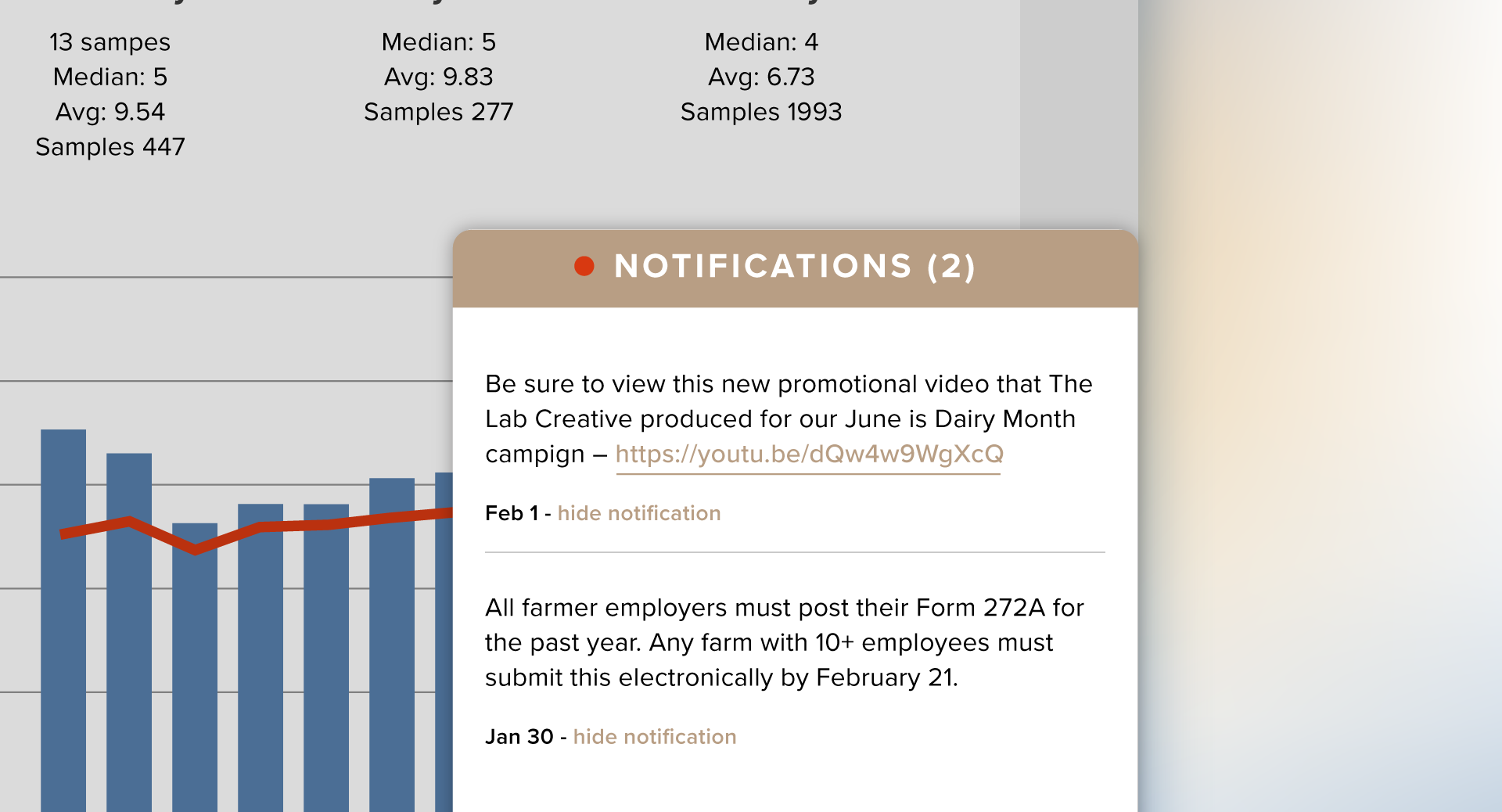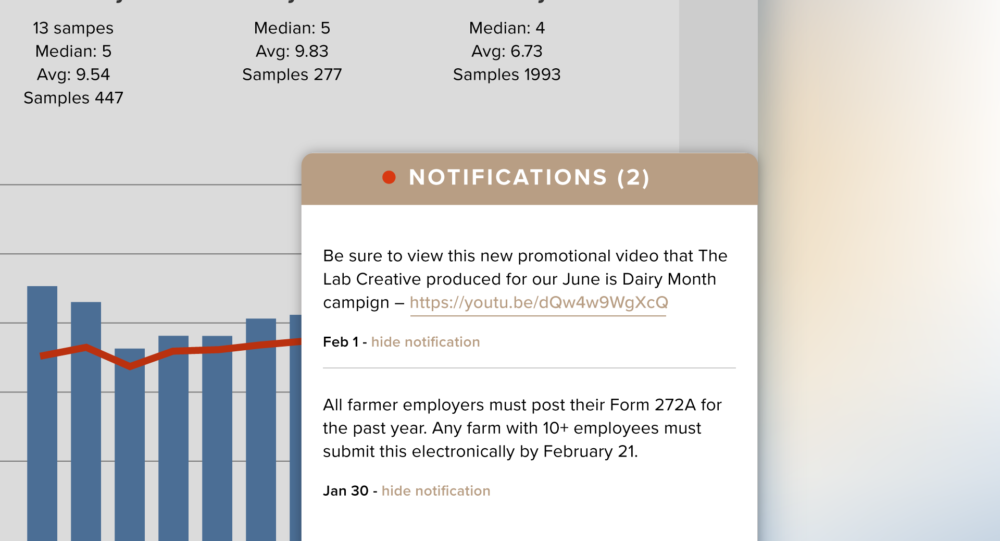 "The member portal also allows us to share member and group-level information securely and efficiently. I love that our portal changes and grows to match the needs of our growing business."
Lisa Ford
Member Programs Manager
---
Skills to Pay the Bills
While building out the quality data workflow from the laboratory to the website, another priority task was getting financial information delivered to each individual farm as the numbers became available from the organization. Each farm has a unique Producer Number that identifies their farm and ties in with quality data, historical data, and payment information from the organization's headquarters. So, Colin got to work on coding a method that allowed Cayuga Marketing's finance department to upload their monthly financial reporting per producer number, and have that reporting available for each individual farm through the secure portal.
Actual payment data displays individual farm payouts based on component quality, component price, and fees associated with transportation through the business. Farms also have access to Advances (deliveries of milk multiplied by the advance price) so they can anticipate what their upcoming payment might look like – giving their operations better information to plan for the future.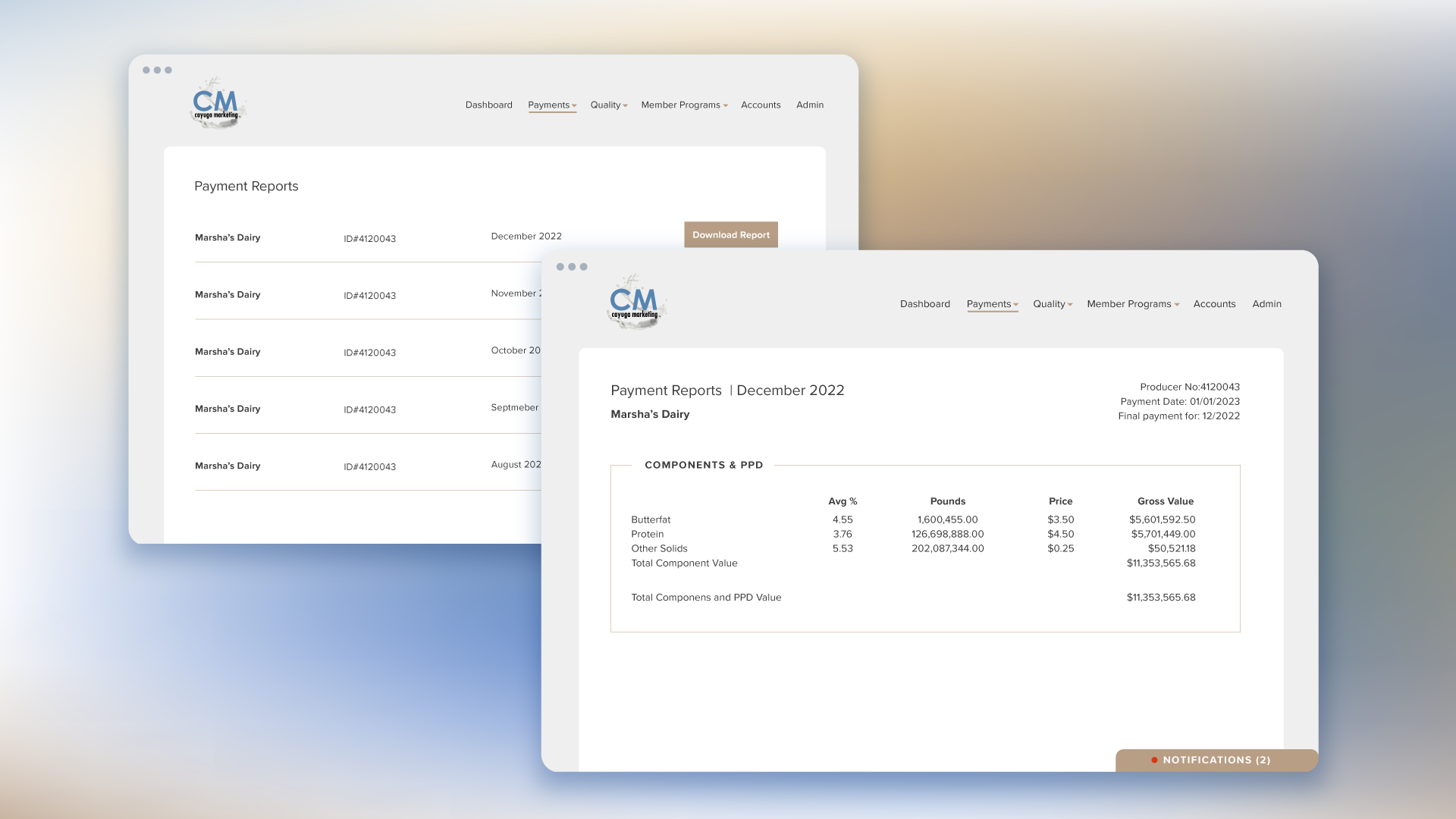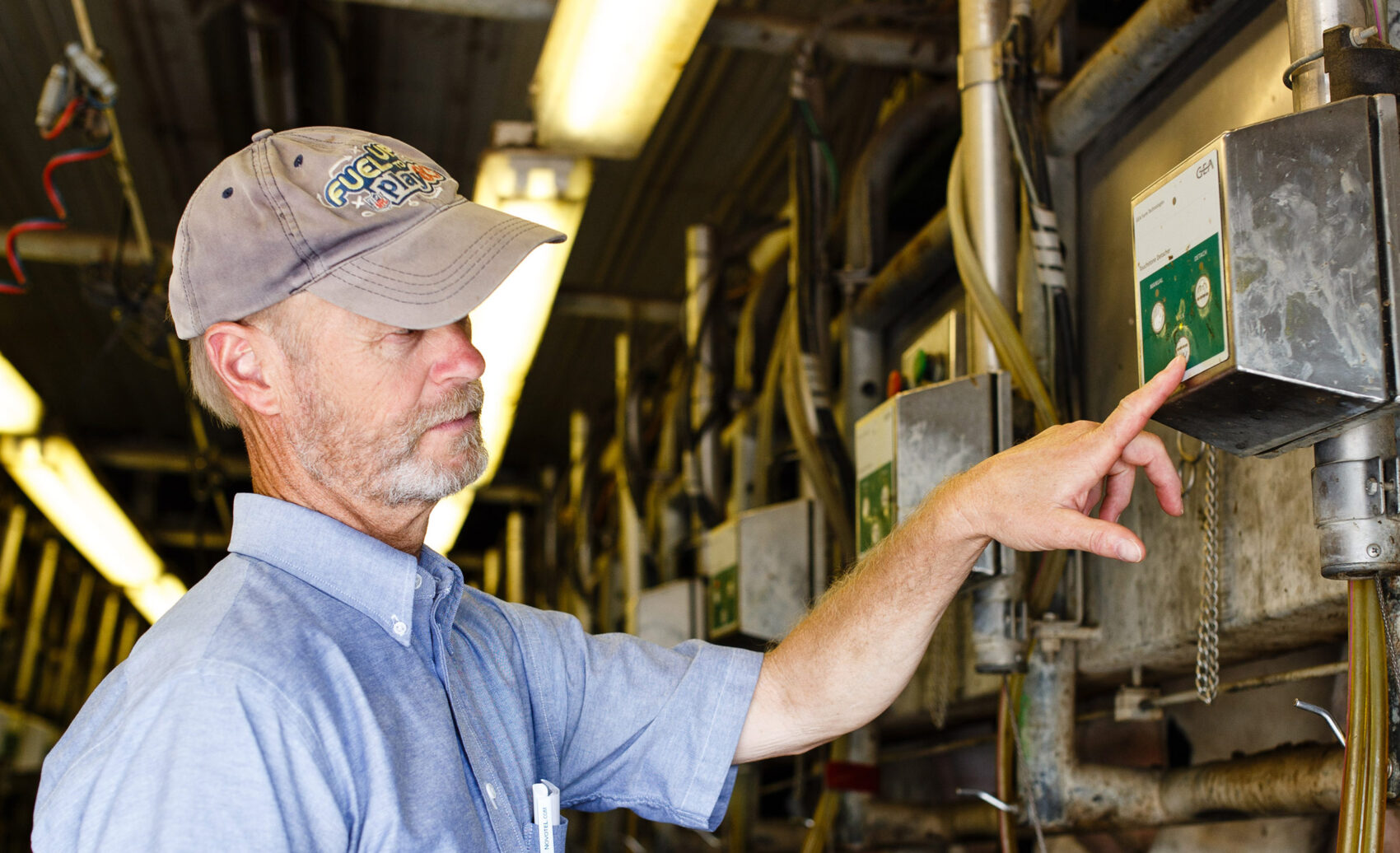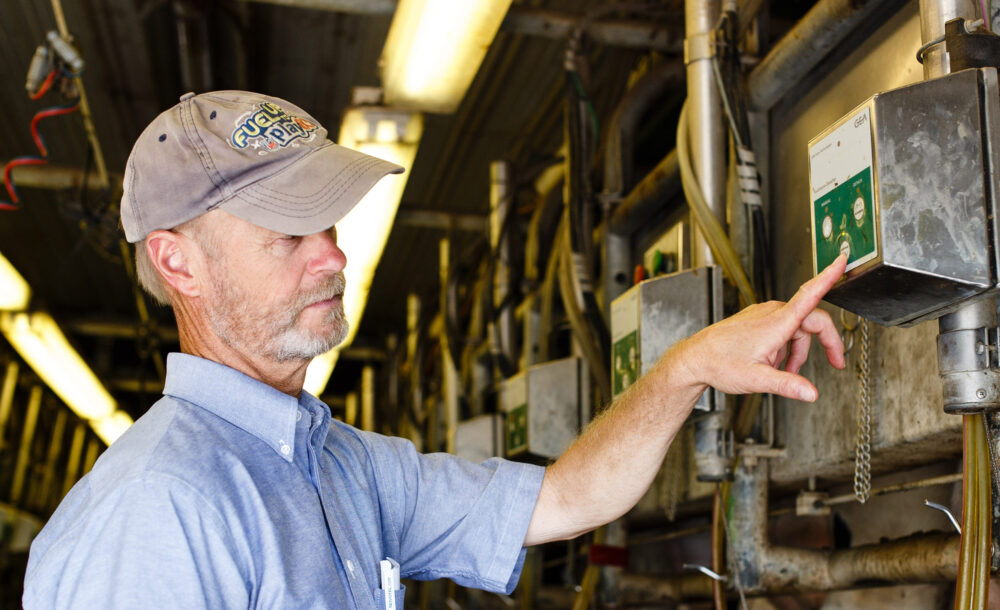 Protecting sensitive data between user-roles
Dramastically Different (Roles)
A key part of running a successful farm operation requires working with outside experts. Nutritionists, operations consultants, and herd managers – all require relevant, real-time data about the farm's operations to make sure they're providing the best advice. Special user roles were designed so farms could provide milk quality access to their outside experts, without giving a fully transparent view into the farm's financial data or their internal member-focused notifications.
---
That's it. That's All.
What started out as a "Hey, can you build us a new website?" conversation, quickly grew into a full-blown efficiency and reporting tool for the member-owners at Cayuga Marketing, and the management team at the Cayuga Marketing headquarters in Auburn, New York.
Building this platform began as a simple marketing website to communicate the organization's mission, values, and sustainability initiatives (oh, by the way, here's a link to that). But, through the planning and discussions about the challenges this organization faced, our studio was able to listen to the organization's needs and provide an interactive reporting and communications tool that helps drive efforts for higher quality products, and in the end, provides the country with higher quality food.
Stay tuned for Part II, where we'll share some insights on the planning and production that went into building a web app to help the business's manufacturing facility, Cayuga Milk Ingredients, optimize its logistics and transportation center.