An investment management and advisory team with more than 25 years' worth of results – Pinnacle Investments kicked off their journey seeking a partnership for a refreshed web presence with a little knock on our studio doors.
---
Looking Beyond Regional Success
Pinnacle Investments has grown beyond its regionally celebrated reputation, with a team of advisors and management professionals receiving national attention for their proven record of measurable results. In recognition of this wider audience, the team at Pinnacle Investments chose to refocus their messaging and content strategy around showcasing their dynamic investment team, as well as better telling their story of value-add services and successful client outcomes.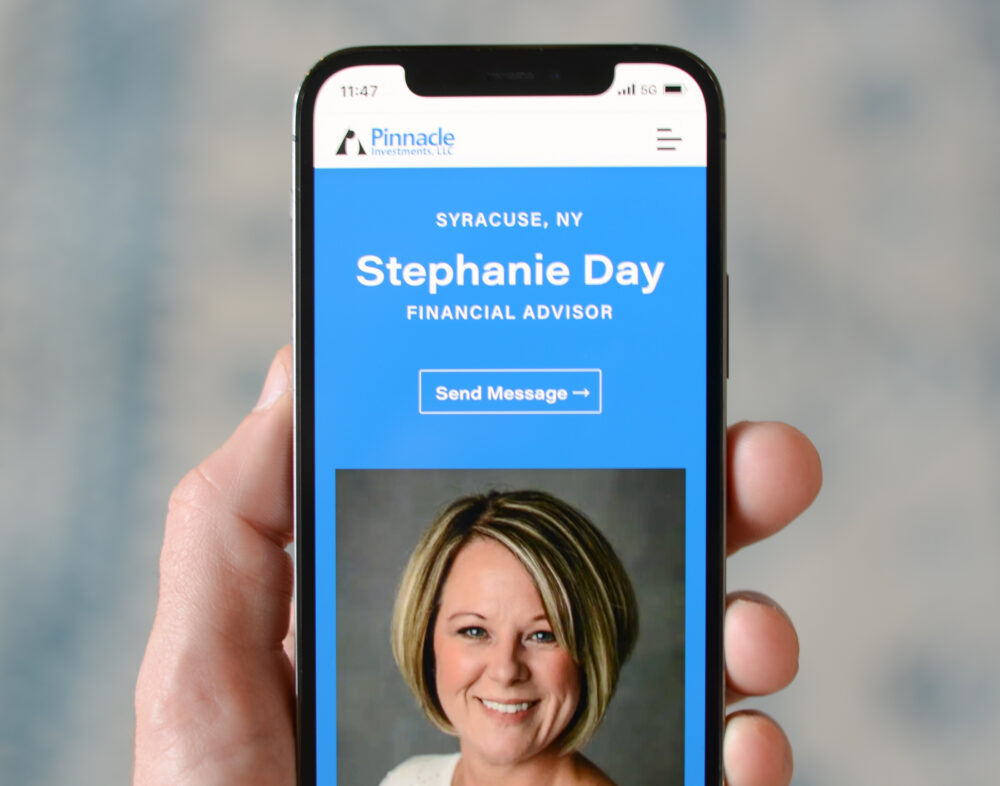 ---
Revealing the Roster
As part of their strategy for a refresh, Pinnacle's management team wanted to showcase their roster of wealth management advisors in a simple and searchable manner for visitors. Our team redesigned their advisor database from the ground-up, with a priority on displaying advisors' location and contact information for visitors to easily reach out and begin the discussion of their wealth management goals.
"Working with The Lab Creative has been a great experience! First, we started with redesigning our parent company's website and that snowballed into redesigning two of our subsidiaries' websites, as well as our intranet for employees. Not only do they have fresh ideas, but they take into consideration user experience and SEO into their website design so it makes for a high-quality product in the end. They take care of everything from website hosting, design, build, launch, and maintenance which is a huge help for us. Whenever we have a problem or a question, they are quick to respond and if they don't know the answer they'll research and get back to us with full details on a solution. We're looking forward to future projects and redesigns of our other subsidiaries' sites!"
Elizabeth Conklin
Marketing & Branding Manager, Pinnacle Holding Company
Acknowledgements
We'd like to thank Elizabeth Bartlett, Elizabeth Higman, and Eric Krouse for their partnership on this project.